We're pleased to offer our clients with special financing from Care Credit and Allegacy
At Highland Oaks Spa, we are happy to offer Care Credit for purchases over $200. Why wait to have the treatments you want when Care Credit gives you options to fit your budget. With Care Credit we can apply for you and schedule your appointment the same day. Or, apply yourself by clicking the link below and just give us a call to schedule the procedure(s) you've been dreaming of!
CareCredit healthcare credit card for cosmetic procedures
It's something you've always wanted to do, but something else was always there to hold you back. Well, not anymore! We accept CareCredit, the healthcare credit card designed specifically to help finance your health and beauty needs. CareCredit can help you move forward with getting the procedures you've always dreamed of with special financing on purchases of $200 or more.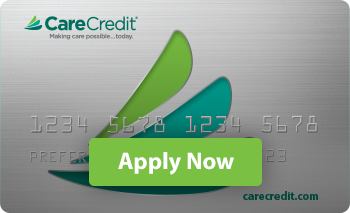 The credit card exclusively for your health and beauty needs
CareCredit is the credit card exclusively designed for healthcare services like cosmetic surgery or dermatology. Provided you have credit available, you can also use your card over and over for follow-up appointments or for different procedures.* Which means you don't have to put your health and beauty needs on hold until you save up enough money.
Click to Apply Now.
Allegacy
Bring your dream to life with Allegacy's lifestyle lending. Big changes, fixed rate. Simple fixed rate loan to finance your cosmetic desires. Let Allegacy bring your dream to life with no complicated calculations of additional interest, or hard to meet timelines.
Click to Apply Now to begin your dream.